BLACK CAVIAR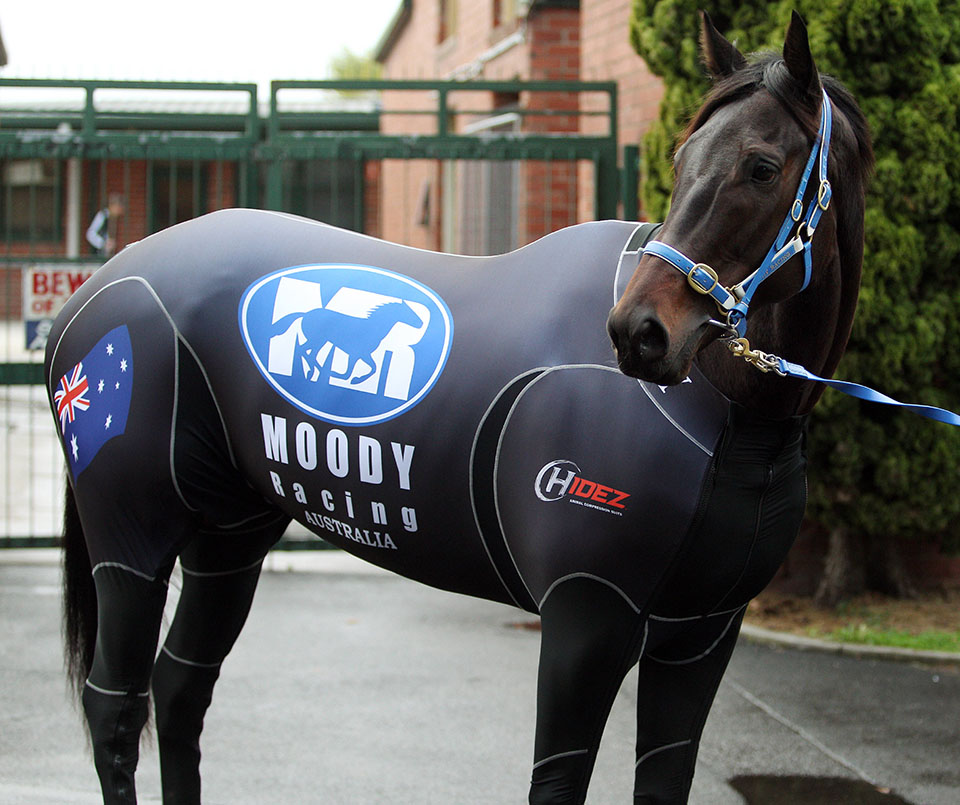 " I was very pleased the way black caviar travelled to England in her Hidez suit. she lost hardly any weight on her long flight from Australia which helped me train her without any alteration to my original plan."
Peter Moody
Black Caviar's Trainer...
"I find that the Hidez suit help speed up muscle repair after racing.I am amazed at the way the horses take to the suit I believe The Hidez suit will be an asset to any horse in training."
Michael Bryant
Chiropractor to Black Caviar...
"As the veterinarian for Black Caviar and accompanying her on the flight from Melbourne to the UK I was extremely impressed with the compression suit that was used on her for the trip. Throughout the flight she was very comfortable and her body temperature remained stable all the way. There was no sign of sweating and on removal of the suit at Heathrow I was delighted that her legs had no swelling at all and felt cool and tight.
I felt that the compression suit used on Black Caviar enabled her to reach the UK in peak condition and if I was flying more horses overseas I would highly recommend the use of this compression suit to give the horse the best chance of arriving in the best possible physical shape. The suit also appears to aid recovery after exercise."
Dr. Peter Angus
B.V.Sc (Hons) M.A.C.V.Sc
Melbourne Equine Veterinary Group